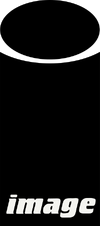 Image Comics is an American comic book publisher based in Portland, Oregon, and the publisher of The Fade Out. Founded in 1992 by several high-profile Marvel Comics artists, the company serves as a venue for comic creators to publish their material while retaining ownership of the characters. Today, the company remains one of the largest comic book publishers in North America.
Image Comics's best-known series include Spawn, Savage Dragon, Witchblade, The Darkness, Invincible, The Walking Dead, Saga, and Chew.
External links
Edit
Ad blocker interference detected!
Wikia is a free-to-use site that makes money from advertising. We have a modified experience for viewers using ad blockers

Wikia is not accessible if you've made further modifications. Remove the custom ad blocker rule(s) and the page will load as expected.